Project date(s)
2004 - 2007
Image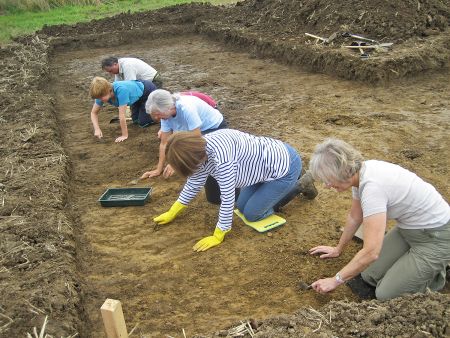 The first project carried out by the SAAS was a small trial excavation at the supposed site of a preceptory of the Knights Templar dating to the 13th century. There are numerous documentary references to the preceptory, but the site has never been firmly located. It is thought to lie in a field off Temple Lane (good clue!).
Marjorie Harrison carried out extensive documentary research into the site, while Catrina Appleby directed the excavations. The dig attracted lots of local interest and large numbers of people came to dig and visit.
Unfortunately we didn't manage to pin down the exact location of the preceptory, but we are sure the buildings are in that field, just not where we were digging.
If you want to read more about the excavations, download the full report.